All adoptions are now $20!
---
Congratulations on your decision to adopt! It's a big decision, but we're sure you'll find your relationship with your new family member. Come to the Animal Resource Center to meet your new best friend!
How it works:
View our available dogs for adoption on our PetHarbor page.
Meet with our pets available for adoption with the assistance of a staff member.
Be sure to ask lots of questions. Our adoption counselors are here to make sure you and your pet are a good match before you take a dog or cat home with you.
After you select your new addition, you'll complete our Adopter Survey and review and sign the Pet Adoption Agreement.
After adoption:
The Animal Resource Center is here to help after you get your new family member home. After adoption, register for our New Adopter Class or contact us for help with training and behavior issues.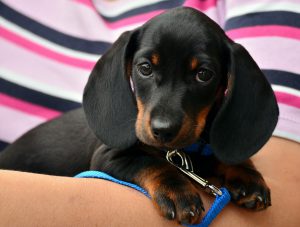 View adoptable dogs